Experts on Outdoor Lighting in Kansas City Explains Pathway Lights–Do you have a pathway that needs some outdoor lighting in Kansas City? Is it stairs? Is it a walkway? Pathway lights are a functional and elegant addition to your exterior landscape. They come in a series of different colors and downlights including garden lights.
Enhanced safety for visitors, prevents tripping and missteps. 
Upgraded security, eliminates shadows where intruders might conceal themselves. 
Garden protection, prevents accidental tripping by revealing the boundaries of pathways.
Reveals elevation changes like stairs or inclines.
Highlights low-growing plants for added visual interest.
Improves your home's curb appeal and enhances its best features.
Garden Lights – Garden lights are a common lighting element that often shows up in the DIY pathway lighting kits found at your local home improvement store. They typically stand between 18 to 24 inches tall and include a canopy that helps reflect light down onto paths and garden beds. Garden lights come in a wide variety of styles.
Downlights – Outdoor lights in Kansas City recommends downlights because they are a versatile pathway lighting option. These lights are set higher, usually adhered to a pole, wall, or nearby tree. The higher they are situated, the broader the area of lighting coverage they offer. Their design directs light towards the ground like a moonbeam, bathing a pathway or section of the garden in gentle illumination without irritating side glare.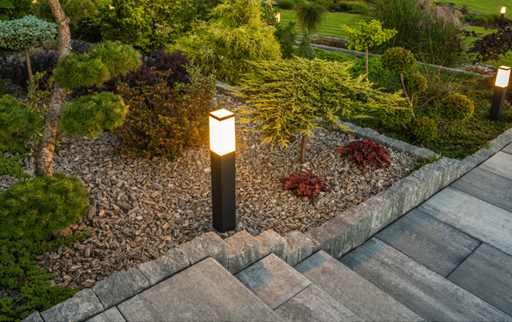 Flush Lights – Outdoor lights in Kansas City recommends flush lights installed in the ground or pathway or mounted low in a garden wall. Some feature built-in eyelids to direct light in a particular direction and help reduce glare. Flush lights can highlight the pathway or nearby gardens without blinding or distracting other features in the landscape.
Do you need help with some design tips? Maybe you're confused about what sort of lighting you should have. Look no further than the expert designers at Chris Light Co. to get you started. Call us to help with your pathway lighting today!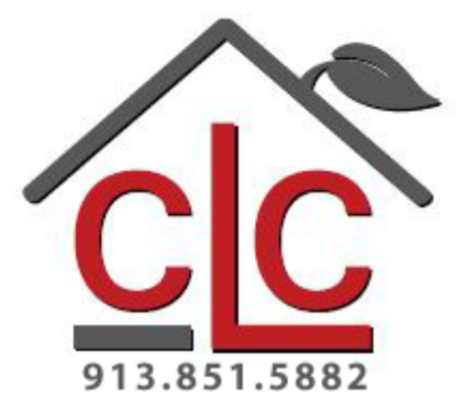 When you hire our team at Chris Light Co., a premier LED outdoor lighting company in Kansas City, we'll provide beautiful lighting that will immediately transform any space. We offer beautiful additions, such as deck lighting in Kansas City, to enhance your home. With over twenty years of lighting experience, we have all your lighting needs covered. Whether you need lighting for a special event, your home, or even corporate outdoor lighting in Kansas City, our lighting experts at Chris Light Co. can make it happen.
Give us a call at (913) 851-5882 or visit our website to fill out a form to contact one of our lighting experts. We look forward to assisting you with all your lighting needs!