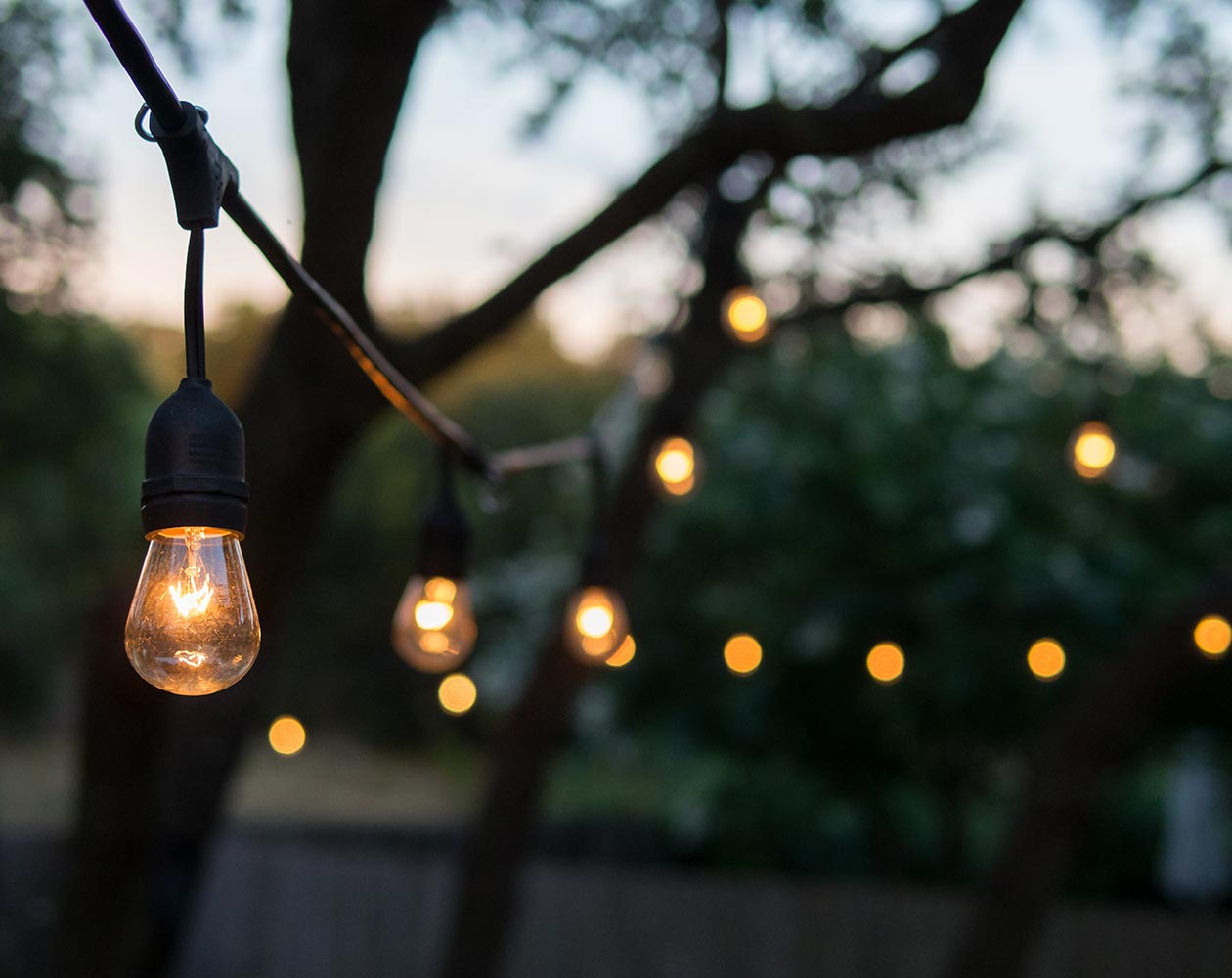 Deck Lighting in Kansas City
Backyard decks are designed to be a relaxing haven for your family and guests. Whether your deck is used for gathering, grilling, entertainment, or just relaxation, this space can truly be used for any event. Maximize the use of your deck with a custom deck lighting in Kansas City from our team at Chris Light Co. Deck lighting designs accentuate the features of your deck, and even the landscape of your backyard, without overpowering the space or distracting from your nighttime views. Deck lighting designs are especially helpful when installed near stairs, risers, exits, and handrails found in the backyards of Kansas City homes.
What Are the Benefits of Installing Deck
Lighting in Kansas City?
There are many benefits when you choose to install deck lighting with the experts at Chris Light Co. The first benefit is added beauty to your outdoor space. Your deck is to be used as an outdoor entertainment space around your home. This means to properly entertain, at any hour of the day, you need adequate lighting to see your surroundings. Whether it is a dinner party for your friends, a child's birthday party, or even just a night relaxing and enjoying the outdoors, this space needs proper lighting to serve its full purpose, even at night.
Another benefit of deck lighting for your Kansas City home is enhanced safety. Lighting around your home can prevent potential burglars from even considering approaching your home. You want your home to be a safe space for family and guests, and that means doing whatever possible to prevent unwanted intruders. Pests such as opossums and raccoons also tend to avoid areas that are well lit. Keep away all unwanted guests by adding deck lighting to your home today.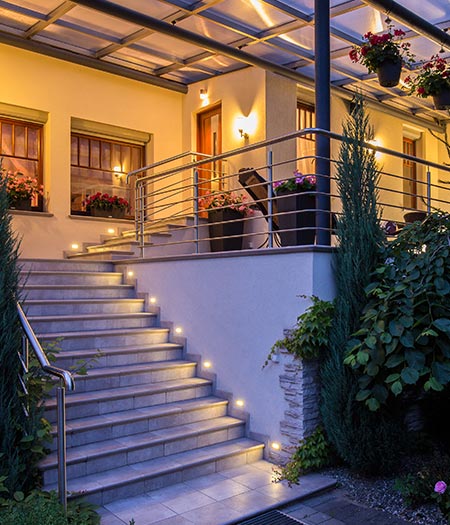 Ready To Take The Next Step
In Your Deck Lighting Project?
Are you considering adding deck lighting to your Kansas City home?
A professional can help meet your lighting needs while adding beauty and functionality to your outdoor space.
Professional deck lighting is just one way to personalize your home and maximize your space.
Contact Chris Light Co, the best deck lighting company in Kansas City, here or call at (913) 851-5882 to discuss your deck lighting options today.
We are Trusted and Recommended
What Our Clients Are Saying
CLC did a GREAT job on our Christmas lights! Chris is a true professional! Thank you! I have recommended you to everyone I know. So glad I found you.

Brian N.
Chris is very professional and has great advice on the type of lights to use. I had a lot of questions when I initially called and he was very patient and explained all that I needed to know. I am so glad we found him and I'm really looking forward to another year of beautiful holiday lights.

Stacy K.
Chris Light Co is fantastic. They have been professional, responsive and provide excellent service. The holiday lights on our home are beautifully installed and we cannot wait to see them this holiday season. To top off great service, I opened the mail today and found a personally written note to say "Thank You". A small touch with a big impact.

Melissa B.
I had an INCREDIBLE experience with Chris and his employees! Chris's communication was always great! His employees and Chris were all polite and hard working. I highly recommend this company and their services to anyone! We will be using them again!

Yen N.