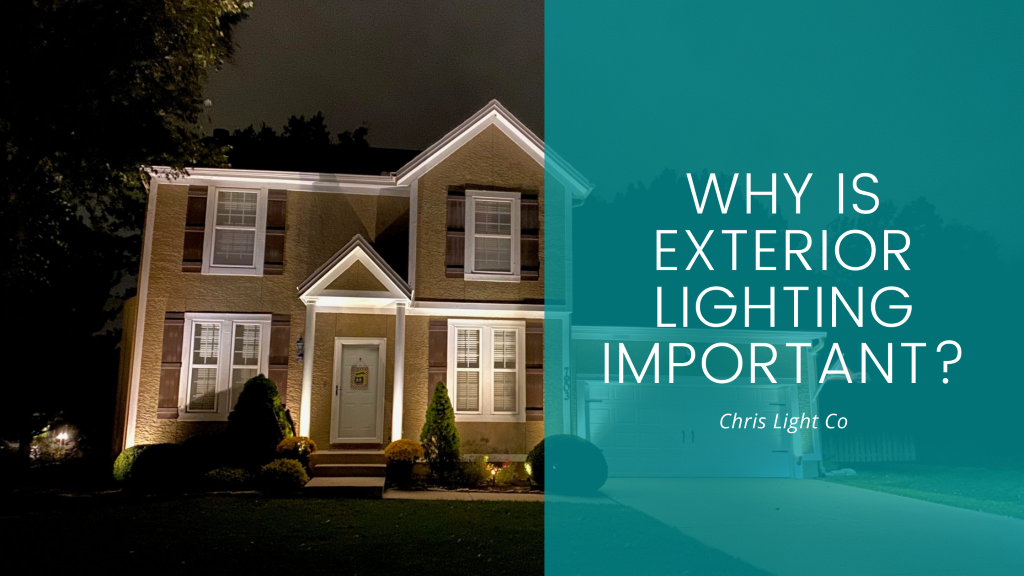 What Is Exterior Lighting?
Many homeowners focus their attention on outdoor lighting during the holiday season only. That is a common mistake that can lead to dangerous consequences. Chris Light Co is here to talk to you about what exterior lighting is and what it means for your home. Throughout this article we will be exploring the topic of exterior lighting in Kansas City as well as the benefits it can bring. Join the best lighting company in Kansas City through this blog to learn more.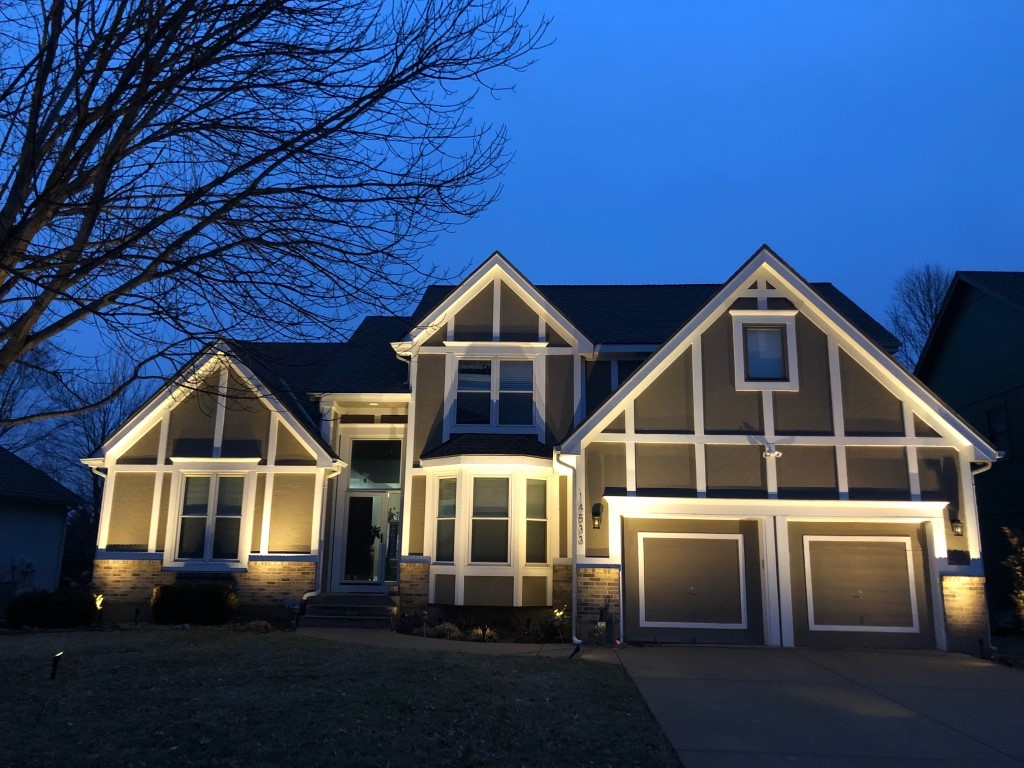 Exterior lighting is a system installed outside your home on either your pathways or the lining of your home. When hiring experts, such as Chris Light Co, your exterior lighting project results in high quality and beautiful results like in the image below. You can also view some of our other results in the Gallery here. Let's learn more about the benefits of exterior lighting when installed by lighting experts in Kansas City.
Benefits of Exterior Lighting in Kansas City
Illuminate Your Walking Path
Discourage Intruders and Unwanted Guests
Instant Curb Appeal
Exterior Lighting Perks
Your home should be a safe and secure location for your family. Therefore, it is crucial for you to learn about the ways exterior lighting can enhance your safety. When you chose to hire experts in outdoor lighting, you illuminate your way to your door. This can allow you to safely get to your home without the fear of left-behind toys and pests lingering near your home. If you're navigating your landscape at night, you need to be able to see every step you're about to take. While bringing this benefit, it also discourages unwanted guests from entering your home. Having a well-lit house can deter intruders from choosing your house as an easy target. They also consider the fact that it is more likely to be caught in a well-lit area, therefore they are likely to pass on your home. Lastly, exterior lighting is an instant curb appeal boost to your property. Outdoor lighting, being a technical addition to your home, is actually considered an essential home feature by roughly half of new homeowners looking to buy. Generally speaking, additions and upgrades will increase your property value. When you choose to hire a company for exterior lighting in Kansas City, you are investing in your home's value instantly.
Are you Considering Exterior Lighting in Kansas City?
Are you ready to hire an expert for your exterior lighting in Kansas City? Contact Chris Light Co at 913-851-5882 to talk about your lighting options. Our team of professional designers and installers are ready to help you create an amazing exterior lighting display on your home. The benefits of installing exterior lighting in Kansas City are endless and make your home a more unique and accurate representation of your family. Let's talk today!