Outdoor Lighting in Kansas City Gives Tips for Spring 2023–The return of spring brings long, leisurely evenings on the patio with the appropriate illumination, at least for those of us in the Midwest. These suggestions from Chris Light Co., an expert on outdoor lighting in Kansas City, can help you get creative and design the ideal patio getaway. They range from ambient string lights that emit a mellow glow to sconces, pathway lights, and more.
String lights are a simple and affordable way to enhance a casual, eclectic look without breaking the bank, according to outdoor lighting installers in Kansas City. Beyond the pepper lights, there are now a variety of choices, including miniature lantern lights and vintage Edison style bulbs. Any outside landscape can be improved with them.
To save money and energy, make sure to select string lights that are approved for outdoor use. A fantastic alternative if you want to put your string lights anywhere without using an outlet is to use solar lights.
Consider upgrading your exterior outlets if your house is older so they have the proper safety measures, according to outdoor lighting installers in Kansas City. To keep the outlet safe, every outside electrical outlet needs to have a ground-fault circuit interrupter (GFCI) and a weatherproof box cover.
A stunning and unanticipated method to illuminate a path or attract attention to a particularly lovely area in your environment is using garden lanterns. Additionally, they provide guests with a hospitable and inviting glow. To ensure that it can be used outside, be sure it has a UL rating. To control illumination and power usage, many can also be connected to a dimmer, according to an outdoor lighting company in Kansas City.
Advice: Sconces in lantern forms are also available and will resist the outside environment. There are many alternatives for lantern designs and materials.
One of the best ways to brighten and beautify your outdoor areas according to Kansas City professional outdoor lighting is using outdoor ceiling fans. A UL Listed fan appropriate for outdoor installations can be placed close to the deck, bay, and patio areas and can be a pleasant surprise while having company over on the patio or deck.
Advice: Before selecting a fan, familiarize yourself with air-flow efficiency. For the ideal purchase, make sure it includes all-weather blades, a dimmer, and a reverse option. Purchasing a dimmer switch will allow you to regulate the mood you want to create.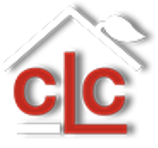 Well-placed recessed lighting says "outdoor room" in an exquisite way like few other things can. Recessed lighting is comprised of simple and elegant outdoor lights in Kansas City, and it looks great in a modern or contemporary home's covered patio. Outdoor lighting installers in Kansas City frequently encounter lanais otherwise known as "Arizona Rooms." A lanai, often spelled lnai, is a sort of roofed, open-sided veranda, patio, or porch that was popularized by Hawaiian architecture.
Outdoor step lights have a wide range of uses, although they are mostly used to provide low-level lighting for decks, patios, steps, and walkways according to landscape lighting in Kansas City. Start with the goal you have in mind for employing the step lights and the desired aesthetic when deciding which kind to use in your particular application.
Having step lights can improve security around a business or home's perimeter. Additionally, it is a great safety measure.

When you hire our team at Chris Light Co., a premier LED outdoor lighting company in Kansas City, we'll provide beautiful lighting that will immediately transform any space. We offer beautiful additions, such as deck lighting in Kansas City, to enhance your home. With over twenty years of lighting experience, we have all your lighting needs covered. Whether you need lighting for a special event, your home, or even corporate outdoor lighting in Kansas City, our lighting experts at Chris Light Co. can make it happen.
Give us a call at (913) 851-5882 or visit our website to fill out a form to contact one of our lighting experts. We look forward to assisting you with all your lighting needs!