Christmas time is a great time to show your holiday spirit with your neighborhood. Christmas lighting displays are a wonderful way to show everyone your joy during the holiday season. It's never too early to begin planning what kind of light display you want to create. There are so many options; it can be hard to decide.  When planning for Christmas lights in Kansas City, Chris Light Co. is a great option to help you plan and execute the best light display in your neighborhood.  Here are some of the top options when planning outdoor lighting in Kansas City.
The three top choices for Christmas lights in Kansas City are classic Christmas bulbs, icicle lights, and curtain-style lights. Each type of light has a different appearance to create its own unique display.
Christmas bulbs are the most common and traditional-looking bulbs. They can be white, blue, or multicolored. Typically, Christmas bulbs are on a string of lights used to outline areas of your home or they can be used to wrap around items like trees, bushes, or decks.
Icicle lights look just as they are described, like icicles melting down from your roof. These lights come in different styles, including dripping, flashing, or solid. Icicle lights look great outlining your roof and give the same appearance as icicles would after a snowstorm or ice storm. This look is growing in popularity because not only do can you have a solid look, but there are some styles that mimic a melting icicle by using moving lights. This is a fun way to bring height and attention to the roof of your home when installing Christmas lights in Kansas City.
Curtain-style lights are a curtain consisting of multiple cascading strings of lights. This is a great option for hanging on top or from the edge of your roof. These lights help create a magical space that covers large sections of your home with strips of lights.
Once you decide what style of lights you want to add to your home or multiple styles, it's time to choose the color. Popular options include blue, green, orange, red, yellow, clean, cool white, and warm white. At Chris Light Co, we like to use LED lighting because it is brighter, safer for your home, and are easier to replace if a bulb goes out.
The final decision when it comes to the bulb is, do you prefer the look of a textured LED light bulb or a classic, smooth light bulb? There is really not a bad choice and it comes down to the preference of the individual.  Textured lights do give the appearance of being brighter than smooth bulbs. Although this seems like a small decision, when you consider hundreds of lights, it can really affect the overall look of your light display by a holiday lighting company in Kansas City.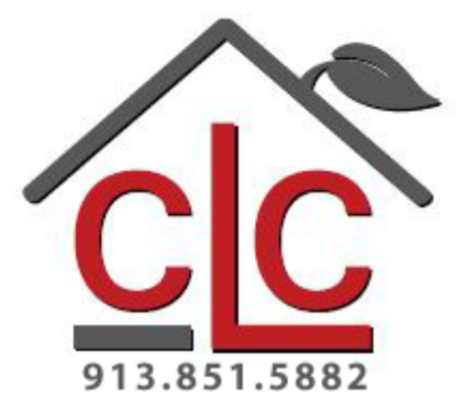 With the wide variety of designs, colors, and textures, the final look is always a custom look based on how you want to represent your home for the holidays. At Chris Light Co, we are not only a holiday lighting company in Kansas City but also specialize in corporate outdoor lighting in Kansas City as well as pool area lighting in Kansas City.  We can handle any of your lighting needs, just give us a call at (913) 851-5882 or visit our website to get a quote on your next Christmas lighting display.